Drivers need fast support for mileage reimbursement software
Fast customer support for drivers is essential to any mileage reimbursement program. When complex software and strict deadlines are involved, support is key to success.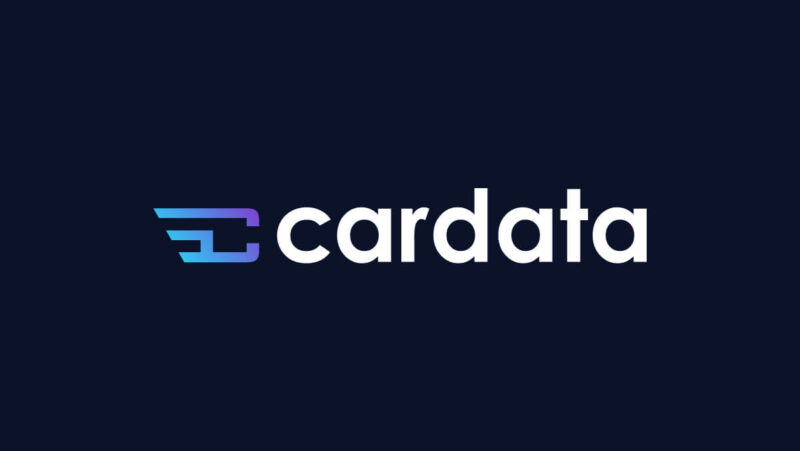 Drivers are at the core of vehicle reimbursement programs. A vehicle reimbursement program is like a driver-owned fleet: drivers bring their own cars to work; they use their personal vehicle for their employer's business.
These programs are great because drivers can decide what car they want to drive, and get paid to drive it. Contrast that with company-owned fleets, where salespeople have to drive the car they are assigned—and pay a personal use chargeback of up to $300 to boot.
Moreover, on a proper reimbursement program—like Fixed and Variable Rate ("FAVR"), Tax-Free Car Allowance ("TFCA")—drivers are reimbursed tax-free and in accordance with the costs of driving in their region. Traditional allowance programs are taxable; Cents per Mile programs (while sometimes useful) are not based on regional data.
How can FAVR and TFCA be based on regional data? Well, you need software to do it. And that is the first reason why drivers need fast support response times on reimbursement programs.
1. Mileage reimbursement program software is complex
As I said, the best mileage reimbursement programs use software. The first reason is that using software and data allows reimbursements to be regional.
Cloud Portals
Cardata, for example, pulls fuel data from gas stations all across the United States. This data is then used to calculate a variable reimbursement rate for drivers on FAVR and TFCA programs.
And, to build out a vehicle reimbursement program you need a program standard vehicle.
There is insurance data to consider as well… all of this information needs to be stored somewhere. A cloud portal is the best solution for this vehicle program data.
GPS Mileage Tracking Apps
When it comes to tracking mileage, you need a GPS app. The IRS has high standards for what it considers justified mileage. In order to prove that your miles are legitimate business miles, you have to spend 3 – 5 minutes per trip writing information down when you use manual mileage logs. GPS mileage apps eliminate that need.
Once you are familiar with a mileage tracker, these apps are super easy to use. But setting up your tracker properly is crucial, because mileage needs to be justified; and if ever anything goes awry, mobile teams need to know that they're covered.
Software support for setup and sustained troubleshooting
Joining a vehicle reimbursement program, and using the concomitant software, is not like downloading Candy Crush. There is a significant amount of information you need to provide and take responsibility for; there are a variety of tasks you need to accomplish at certain times.
This does not mean that the overall burden of a vehicle reimbursement program is ponderous. Yet, without support, it is difficult to navigate a vehicle reimbursement program, including getting set up with a cloud portal and mobile GPS app.
The best way to guarantee great support is to outsource your vehicle program to the right provider. Not only is it needlessly difficult to design the software necessary for tax-free reimbursements in-house, but also having expert customer service makes reimbursement programs easy and cost-effective.
Supporting driver onboarding
Outsourced reimbursements are popular for a reason: it is more cost-effective for companies to rely on external specialists to administer these programs. Managing these programs in-house is not efficient.
When new drivers are added to the program they need a capable support team to help them understand their new program. When you are considering mileage reimbursement program vendors, ask them what implementation and onboarding will look like. Will your team receive the help it needs to onboard properly and become familiar with the software provided? If the answer is not a resounding yes, then it probably is not the program for you.
2. Deadlines for insurance and mileage submissions
Drivers on mileage reimbursement programs have deadlines and cutoffs for insurance and mileage submissions. Having the right support team behind you is crucial in order to stay on schedule, because information like this is required by the IRS for program compliance.
Issues need to be addressed immediately or drivers could end up being liable for taxes, or ineligible to drive for work because of insurance risk. If you are concerned about improper mileage submissions, or understanding which insurance endorsement you need to drive for work, your outsourced customer service team is a useful recourse.
But deadlines like this can be unforgiving. A fast ticket response time is necessary to make sure no compliance deadlines are missed. The peace of mind occasioned by expert support people—who know your program and IRS policy—is priceless.
3. Outsourced mileage programs should be painless
A driver's mileage program should be a painless afterthought, not a constant hassle. Swift support makes this a reality. If you encounter a problem in your program, you do not want it lingering.
The purpose of an outsourced mileage program is to give you your time back. Mobile sales teams, with the aid of mileage reimbursement software, become freer and more efficient. They spend less time worrying about mileage logging, about submitting logs to HR, about chasing up their reimbursements: instead, they focus on interacting with clients—on enjoying the job they signed up for, without getting mired in the frustrating details.
A mileage program is designed to take work off your employees' plates. There should not be any undue stress or cost from a reimbursement plan. But problems are inevitable, so you need quick resolutions when they do arise.
4. Great customer service signifies a great company
Great customer service is an indicator of a good company. In other words, you can tell a lot about a company by the customer service they provide.
This is so because great customer service cannot be mandated. A leader cannot tell their employee to treat customers well if they do not treat their employees well.
So, as a customer, if you receive truly great service, you know that the company is probably treating their team properly. You know that the leaders are showing their team how to provide customer service—not just telling them to, while simultaneously not backing it up.
A properly-treated employee is more likely to stay with a company. That means that you, the customer, are more likely to have the same account manager for years at a time. If your relationship manager leaves, they are more likely to train their replacement properly.
Over-reliance on technology
Technology companies need to follow the practice of Jidoka, which is a principle integral to Toyota's processes, and roughly means 'automation with a human touch.'
Sakichi Toyoda, founder of Toyota, was originally an inventor in the textile manufacturing space. In 1896, he invented a device that could be attached to a loom and would stop the shuttle from moving if a thread was broken. Prior to this, if a string broke, the eventual product would be faulty, since the automatic loom would continue working with the faulty thread. Prior to the introduction of the stopping shuttle, even though the loom was automatic, it would require constant supervision, weavers looking out for broken threads.
In a vehicle reimbursement program, technology and people need to work together. Errors need to be caught by software, and addressed by a customer service team. A customer service team is the first recourse when a problem arises. They are the weaver that removes the broken thread and sets the loom back in motion.
There are certain things that humans are able to do better than robots, and certain things that robots are able to do better than humans. When selecting a vehicle reimbursement provider, look for a company that provides customer service to all clients. There should not be rigid barriers between drivers and the help they need.
How does Cardata stack up?
Cardata significantly outperforms other companies in the reimbursement space. In the following table, we use data from G2, 2022, to demonstrate the difference in our customer service.
Data changes seasonally. See G2.
If you would like to see for yourself how nice we are, schedule a call with us.
Disclaimer: nothing contained in this blog post is legal or accounting advice. Consult your lawyer or accountant and do not rely on the information contained herein for any business or personal financial or legal decision making.
Share on: