How to Manage a Fleet of Vehicles
From hiring fleet managers to sourcing fleet management software, learn everything you need to know about how to manage a fleet of vehicles, plus what it costs.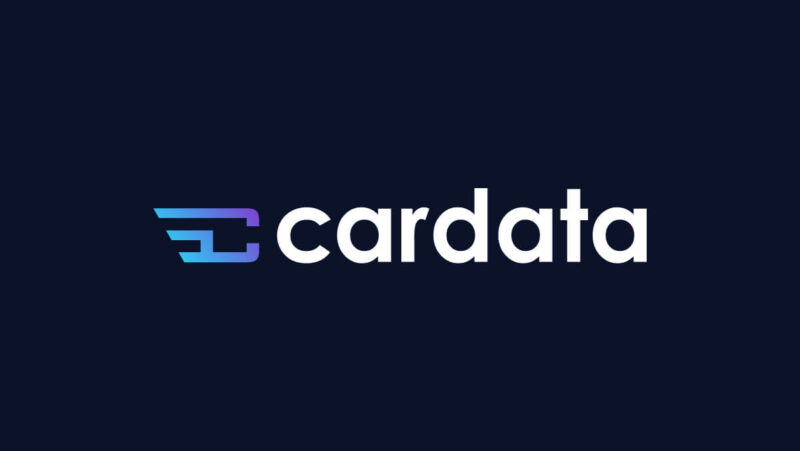 The question of how to manage fleet vehicles is a complex part of streamlining any successful enterprise. The efficiency of vehicle fleets impacts the bottom lines of both large and small businesses. Indeed, this kind of large-scale asset management comprises many working parts that must be overseen with great care. Commercial fleets require constant attention, and the question of fleet performance makes it necessary to optimize things like fuel management, fleet safety, asset maintenance, and an array of hyper-specific metrics. Fortunately, quite a few resources are available to help you reap the benefits of proper fleet management.
Fleet Vehicle Maintenance
Fleet vehicle maintenance is an essential component of effective fleet management. A regular and rigorous maintenance program helps ensure that your vehicles are operating safely and efficiently, reducing the risk of breakdowns and high maintenance costs while increasing the lifecycle of your employees' assets.
Some key tips for maintaining your fleet include regularly checking and changing fluids, inflating tires, and performing regular brake inspections. It's vital to keep accurate records and schedule preventative maintenance regularly. Without these detailed maintenance schedules, you'll likely incur more repair and fuel costs than are needed.[1]
To read more about fleet maintenance, read this next.
Fleet Managers
What is a solid definition of fleet management that your company would benefit from understanding? First, we need to examine those who assume the role of fleet managers; they play a crucial role in ensuring a company's fleet of vehicles is running smoothly; this kind of quality assurance will ideally help to keep operating costs as low as possible. Typically, they oversee maintenance, repairs, and regulatory compliance. However, fleet managers may also be responsible for developing and implementing policies and procedures surrounding vehicle acquisition and disposal and ensuring that all vehicles are properly licensed and insured.
The question of how to manage fleet vehicles is industry-dependent. Fleet managers must have a thorough understanding of all kinds of old and new vehicles and be able to tend to their unique maintenance and repair needs effectively. Truck fleet managers, for example, must be able to handle issues of a rather large scale, often resulting from the wear and tear of long-distance driving. They must also be able to track and analyze data related to commercial vehicle performance to make informed decisions about how to best manage the fleet as things like fuel prices, vehicle downtime, and company size fluctuate.
No matter the fleet size, the role of a fleet manager is essential for ensuring the safe and efficient operation of a company's fleet of vehicles. It requires a significant investment of time and resources, but the benefits of effective fleet management are often very substantial for the company's bottom line. Therefore, the fleet manager definition can be summed up according to knowledgeability, flexibility, organizational skills, and risk mitigation.[2]
Managing Risk
Accident Risk When Employees Take Fleet Vehicles Home
Managing risk is at the core of the science of fleet management. By implementing vehicle policies and obtaining fleet insurance, you can help mitigate accident risk and protect your vehicles and the diligent employees who operate them. Managing risk and prioritizing driver safety are the most critical aspects of fleet management. One way to mitigate this risk is by implementing policies that govern the employee use of company vehicles on and off the clock. Comprehensive policies and warranties can help implement proper driver training to use cars safely. After all, good driving habits are the best defense against accidents. When all else fails, fleet insurance is essential for managing financial risk. This coverage can help protect your fleet and drivers, providing peace of mind and financial security.
Fleet Management Systems and Software
What is a fleet management system? This kind of software is an indispensable tool for those managing a fleet of vehicles. These systems provide a range of features and capabilities that can help you with vehicle tracking and data analysis related to fuel efficiency, asset maintenance, route planning, and even driver performance. By using a fleet management system, you can streamline your operations and make more informed decisions about your fleet by anticipating needs like fuel usage.
However, your entire fleet won't immediately benefit from these software solutions if employees don't spend time learning how to use the software properly. While these systems can provide a wealth of data and insights, it's important to focus on the most relevant information to avoid getting bogged down by excess data.
How Do You Keep Track of Fleet Vehicles?
One way to keep precise tabs on fleet vehicles is through fleet tracking and telematics. Fleet tracking uses real-time GPS technology to provide valuable insights into vehicle usage and performance, data that will ultimately help businesses make more informed decisions about their fleet's capacities.
Telematics takes this a step further by combining GPS tracking of vehicle locations with other technologies, such as onboard diagnostics and wireless communications; this allows for collecting and transmitting a wide range of data related to vehicle usage and performance. This data can include fuel consumption, engine performance, car idling, and driver behavior. Telematics can also provide alerts for maintenance issues such as low tire pressure or engine trouble, so staying on top of a fleet's maintenance needs is easy. In short, these are all potent tools that should be appreciated.
Outsourcing to Fleet Management Companies
Outsourcing to fleet management companies (FMCs) can be a viable option for businesses looking to streamline their fleet operations. FMCs can provide various services, including vehicle leasing, maintenance, and compliance management. Outsourcing these tasks to an FMC allows businesses to free up time and resources to focus on their core operations.
One challenge when outsourcing to an FMC is finding the right vendor. It's important to carefully evaluate potential vendors to ensure they have the expertise and capabilities to meet your needs. Some tips for finding the right vendor include checking references, reviewing their track record, and asking for detailed proposals.
In addition to providing fleet management services, many FMCs also offer vehicle leasing options. This can be a cost-effective way for businesses to acquire and maintain a fleet of vehicles without a significant upfront investment. By leasing vehicles from an FMC, companies can benefit from the FMC's expertise in vehicle selection and maintenance while also enjoying the flexibility of scaling their fleet up or down as needed.
Outsourcing to fleet management companies can provide many benefits for businesses looking to streamline their fleet operations. By carefully evaluating potential vendors and considering options such as vehicle leasing, companies can find the right FMC to meet their needs.
Conclusion
Managing a fleet of vehicles is no easy feat, but with the right tools and resources, businesses can effectively manage their fleets and ensure smooth operation. To learn more about the ins and outs of fleets, please subscribe to our newsletter at welcome.cardata.co/newsletter-signup.
Sources
[1] 8 Maintenance Tips to Keep Your Fleet Running Smoothly
[2] Job Standard for Fleet Manager – Job Levels and Standards
*****
Disclaimer: nothing contained in this blog post is legal or accounting advice. Consult your lawyer or accountant and do not rely on the information contained herein for any business or personal financial or legal decision making. While we strive to be as reliable as possible, we are neither lawyers nor accountants. Cardata's clients should not rely on information contained herein to make decisions regarding their programs. Nothing in this or any blog post supersedes any contractual or other legal language issued to customers, prospective or actual, by Cardata. While Cardata strives to be as accurate as possible in the presentation of material on the blog, no guarantees of the veracity of the above are made.
‍For several citations of IRS publications, on which we base our blog content ideas, please always consult this article: https://www.cardata.co/blog/irs-rules-for-mileage-reimbursements. For Cardata's terms of service, go here: https://www.cardata.co/terms.
Share on: