How to choose a vehicle reimbursement partner
What does good look like in an outsourced vehicle reimbursement partner? Arthur shows you how to make sure you're getting great contracts and support.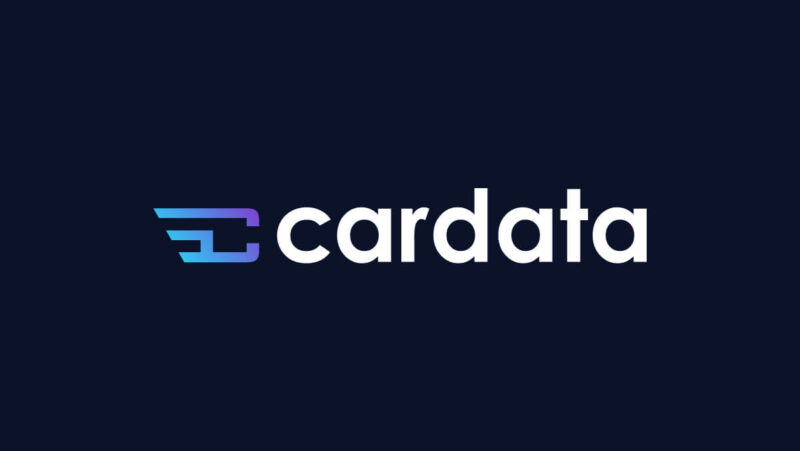 What does good look like in a vehicle reimbursement partner?
Sales, HR, and procurement leaders all have to ask this question when they're choosing an outsourced provider for their vehicle reimbursement program.
At Cardata, our mission is to be a partner and not a vendor for our clients. Customers come to us because others in-market put themselves before their clients. They are automating everything to reduce face-to-face contact with their clients.
How do you know that you're getting a partner instead of a vendor in the vehicle reimbursement space? How do you spot a company with which you can have a long term relationship — someone that will manage your vehicle program, with your best interests in mind, for years to come?
Your success comes first
The company you're partnering with can't be more focused on their own success than yours. There are some surefire tells that a reimbursement provider is looking out for number one.
"Account management" is just a sales pitch
If they only have an assigned account manager to meet with you when they want to sell something, you might want to reconsider. Are the people you're partnering with incentivized to upsell you?
Sometimes your partner could offer you extra products and services that genuinely lead to better outcomes for you. We recently empowered a client who had historically only used our market data with our mileage tracking app, so their employees could capture their business mileage accurately.
But you don't need irrelevant up- or cross-sells. If the new product isn't a clear win for your team, then their team is just a vendor, not a partner.
Future-proof customer success
What does customer success look like when you get a partner? You want to see customer advocates, a robust customer success team in the organization you're partnering with, who are dedicated to you.
A great way to find this is by asking about tenure. What has the turnover been in the customer success roles? Look for companies who keep their team long-term—it means they'll be with you for the long haul, too.
Clear contracts
Before you sign anything, make sure the details of the contract are crystal clear to both parties. A contract should have a few key features that will set you up for success.
Flexibility
A contract should be able to scale up and down with your business. If you need to bring employees on or take some off, you're going to want a provision that allows this.
Pricing
Are there price increases built in? Make sure you know how much the cost of your vehicle reimbursement program will increase over time—and what you'll get in return for the increased cost. If a vendor is charging you for research and development, make sure the R&D improvements are evident!
Service Level Agreements (SLAs)
Does the contract contain a service level agreement? You're going to need one, so that you can know whether the contract performance is optimal.
When you strike up a partnership, you have to know what everyone will get out of it. You don't want to enter an agreement that It is a big deal to trust another company with your time and money. Take the extra hour up front to get into the details of your contract to ensure it's something that will drive results for you.
Expertise and process during implementation
Implementation of a vehicle program normally has three parts. First, your team will design your vehicle program, getting right into the software and tailoring the program to your needs. Then, your drivers will get set up on their mileage tracking app while managers are learning the admin portal where they can oversee the programs.
People
An implementation like this needs to be handled by experienced hands. Find out who, at the provider's company, is going to be in charge of it. If there are several people assigned to the project, see what their respective roles and responsibilities are. You'll be able to tell if the A-team is on your case.
Process
Ask about the number of meetings or hours you'll be getting as part of your implementation. If the goal is to get your program up and running, there should be enough onboarding sessions to make sure the job is done. You should also expect flexibility. The most important thing is a clean implementation—not sticking to an arbitrary schedule. Ask about the plans for your successful launch.
I've seen the aftermath of half-finished implementations. If you've bought a FAVR program but you get a CPM program because your vendor couldn't get everything done in the set number of sessions, that's unfair.
Make sure your contract has guarantees around the installation and launch of the program. You deserve to get exactly what you paid for!
Service and support
Post implementation, you'll need ongoing service and support. After launch, expect to be working with an admin to design tiers and rates, and to make alterations to the program as needed.
Support is also crucial for the end user. Vehicle programs have a lot of moving parts, and users need someone to call when they have critical questions. Drivers might need support submitting their insurance. Or they could need assistance troubleshooting the mileage tracking app on their device.
Having a support team that supports you during business hours should be non-negotiable. Ask if the vendor's support team is at-home or overseas.
Moreover, it should be clear what length of response times you can expect from support. Does your partner consider two hours or two weeks "good" for responding to support requests?
Now, assuming everyone would prefer two hours, can the vendor actually back up these service level agreements? A commitment to quick tickets in the contract is great. Seeing some company data to back up their claims is even better. Ask if you can see any hard numbers about service levels and response times.
Service disruptions can negatively impact your business. As an incoming client, it's fair to ask when the vendor last had a service disruption. And when it comes to reimbursing your drivers, you don't want any missed payments. A few simple questions can reveal how solid their software is.
No irrelevant additional sales
There's a big difference between program support and getting a sales pitch. You don't want a vendor who's going to sell you items that are unrelated to your program. Cardata's customer service team doesn't have a quota; they aren't incentivized to sell you anything, but rather to constantly support you and optimize your vehicle program.
Do you want ten lousy tools or one perfect one? The right partner is singularly focused on the success of your vehicle reimbursement program. If someone has multiple business lines unrelated to vehicle reimbursements, additions to your program might benefit them, not you.
Terms and pricing
You should feel comfortable asking for well defined terms and pricing. If there are going to be price increases at future renewals, you certainly want to know about them ahead of time.
It is also ideal to have a vehicle reimbursement provider whose program can scale up and down with your business needs. If you need to take a dozen users off the program, can this change be reflected in your pricing? See if the contract includes flexibility like this.
If your contract price goes up every year, what do you get in return? If companies are adding dollars to the price tag every year, it makes sense that the service should be getting better every year.
Be certain about the price of the services for the initial term and renewal periods.
Conclusion
In this blog we covered a lot of concepts, but underlying all these considerations are the following questions.
Are you willing to spend the next ten years with this program provider?
Will you feel comfortable, year after year, that they have your best interests at heart?
Would you bet your reputation on them?
Would you recommend them to a friend or colleague?
Will they put their own interests ahead of your own when those two things conflict?
The ideas in this blog post will help you understand whether your answer to these questions is an unequivocal "yes." If and when it is, you've found your next reimbursement partner.
‍
Share on: