Fleet Vehicle Management Software
Fleet vehicle management software is critical for running your fleet safely and efficiently. Learn about the features and providers of, and alternatives to, fleet management software.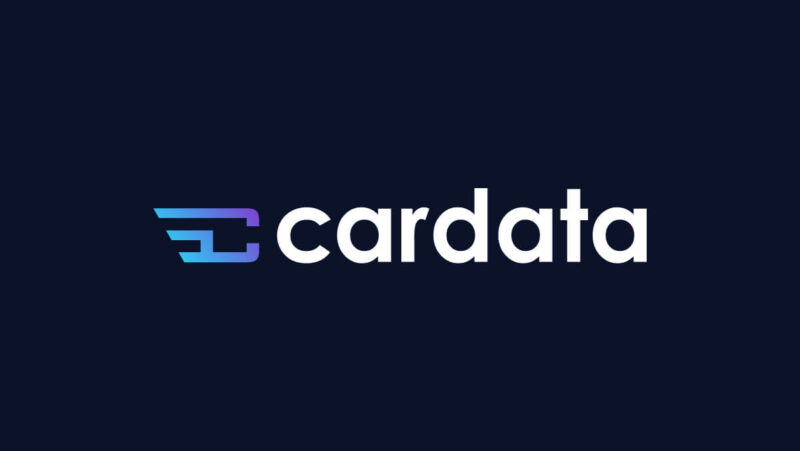 When the success of a business depends upon its employees seamlessly operating automotive vehicles, the stakes are too high to cut corners. No matter the size of your business, overseeing a group of cars owned or leased by a company necessitates optimal fleet management solutions, which usually involve investing in costly software to optimize the performance, maintenance, and costs of the company cars. Streamlining things like driver safety, fleet tracking or GPS technology, and maintenance schedules—to name a few—are inevitably very time-consuming if they're to be done right. This is why large and small companies often use state-of-the-art fleet management system applications rather than doing things internally or in hackneyed, analog ways where human error becomes an issue.
Fleet management systems can be draining and inefficient, particularly if you choose the wrong one for your company. Fortunately, having a brief rundown of what they are and how to use them can go a long way when you begin your journey managing company cars. Should you choose a different route, there are also alternatives to fleet management platforms. Specifically, vehicle reimbursement software can allow you to reimburse your employees for using their vehicles for work purposes. This way, it's easier to avoid the hassle of owning a car fleet and pay your employees a fair and accurate amount based on their mileage, location, and vehicle type.
Indeed, reimbursement software has quite a few benefits, but how to reap them can be rather complicated. The best place to start is by assessing the basics of fleet management software—its pros and cons—and whether or not an alternative might be better for your business.
What is Fleet Management Software and What Does It Do?
Fleet management software (FMS) helps businesses manage the complex matrix of elements that keeps fleet vehicles afloat. Given the array of cars out there and their radically different purposes (e.g., the immense mileage of 18-wheeler trucks or the negligible distances traveled by, say, a forklift), there are a variety of fleet management software applications that can cater to all kinds of businesses. Whether you're trying to keep track of a car, a bus, or a trailer, there is a customizable fleet management software application out there for you.[1]
Much like vehicle reimbursement software (e.g., mobile apps for iOS and Android, like Cardata Mobile), the primary function of a fleet management software program is to accurately record trip data using your fleet cars' GPS location. Fleet management software, however, can often perform several functions simultaneously, such as maintenance scheduling and requests, vehicle inventory, licensing and other certifications, and tracker metrics. The best way to understand this kind of system is through the scope of "Telematics," a Software as a Service (SaaS) that can revolutionize just about any business.[2]
Etymology: Telematics is perhaps the most important element shared by fleet management and vehicle reimbursement software. A portmanteau of "telecommunications" and "informatics," telematics describes the technology and science of sending, receiving, and storing information relating to remote objects by way of network connectivity.
Insights Offered: Telematics involves using devices and sensors that collect and subsequently transmit data from vehicles or other objects to a central server or cloud services. This data is then processed and analyzed algorithmically to provide valuable insights and diagnostics to the users or operators of said objects. In the case of fleet management systems, telematics helps companies better understand how to optimize their vehicular usage and, ultimately, workflows. Dashcams can also be used in conjunction with this type of SaaS.
Cloud-Based Efficiency: Telematics can also enable two-way communication between the objects and the users or operators, such as sending commands, alerts, or updates. Telematics can improve the efficiency, safety, security, and performance of objects and their users or operators. Specifically, telematics is excellent for helping drivers become more efficient and self-aware by providing real-time visibility and notifications regarding geofencing, fleet performance metrics, and other metrics that track vehicles and their fuel consumption to aid in the optimization of essentially all automotive-related operations.
It isn't an exaggeration to say that just about any business could prosper with technology of this caliber. With FMS, you can more easily reduce costs, boost profitability, increase productivity, enhance customer service, comply with regulations, and provide a comprehensive view of fleet operations. However, is it the most cost-efficient option for your specific needs?
How Much Is Fleet Management Software?
FMS can vary in cost depending on the size and needs of the fleet, as well as the kinds of statistics you need tracked and analyzed. Specifically, elements like software complexity, feature lists, and even location can all impact the budget you'll need on hand.
The average cost of FMS is $25-$35 per month per vehicle, adding up to around $2,000-$4,500 per vehicle per year. [3] There are cheaper options available, but these may not have the features you need to run your fleet.
Additionally, you have to do the legwork to figure out why there are differences in prices, and figure out what your specific needs are. Take, for instance, the difference in monthly pricing between two popular FMS providers: AUTOsist and Fleetio. While the former costs $5 per asset per month, the latter's monthly charge per vehicle is $3. Why is there a $2 difference? First, we might look at Fleetio's lack of parts inventory management systems, particularly on its lower-tier plans. If parts inventory management is your priority, but you aren't willing to break the bank for what are ultimately superfluous other packaged add-ons, Fleetio is probably the wrong provider. AUTOsist, moreover, is known for its custom reporting and optional safety cameras; if maximizing employee efficiency is your top concern, those cameras may come in handy in more ways than one.
With your preferences in mind, are these additional customizations essential to your enterprise, or would Fleetio's cheaper package suffice?[4] At the end of the day, FMS costs are just one small part of fleet expenses. If you want to learn more about the full cost of fleet, read this article next.
How Do I Choose a Good Fleet Management Software?
But how do you choose the best FMS for your business? What is the best fleet management software available? Business owners often shop around to find out what options are available. People also tend to collect intel by benchmarking (discussing the matter with people in your industry) or reading reviews on websites such as G2 or Capterra and, from there, requesting demos of various FMS programs. While those are indisputably important initiatives to take on, the most crucial way to determine what constitutes a "good" FMS is to ask what is good for your business. In other words, defining your specific goals and needs is essentially researching software with that knowledge in mind. What is the most important metric your business needs to be successful? What issues have your drivers been encountering? Here are some specific factors that may help you pose similar questions.
Fleet Size and Type: The software solutions available should cater to different fleet sizes and vehicle types, such as cars, trucks, buses, or motorcycles. Depending on the type of business you run, you'll need software to handle the number and diversity of vehicles you have. If you anticipate scaling your fleet size up or down, find a flexible provider.
Key Features and Functionality: Depending on the goals you set out and the challenges you seek to overcome, you may need a smorgasbord of features from your fleet management software. For example, you may need software that can monitor fuel consumption and provide fuel efficiency tips to reduce fuel management costs. If you value your employees' well-being and want to improve driver safety, you may need software that can track driver behavior and provide feedback and coaching. To ensure compliance with regulations, you may need software that can generate reports and alerts for inspections, licenses, insurance, and taxes.
Ease of Use and Integration: Efficient fleet management software should be easy to use and integrate with your existing systems and processes. This means finding solutions with a user-friendly application programming interface (API), reliable customer support, and precise documentation. It would be best to look for software that can integrate with your other management tools and platforms, such as GPS tracking devices, accounting software, and payroll systems.
Cost of and Return on Investment: Fleet management software should be affordable and provide a positive return on investment in the short term. Don't be shy about looking for software with transparent pricing, no hidden fees, and a free trial or demo. Just because a certain kind of SaaS product can revolutionize your business doesn't mean it must be outlandishly expensive.
What Industries Use Fleet Management Software?
Fleet management software is used by businesses from various industries for dispatching and scheduling, route planning, fleet maintenance, cargo optimization, and more. Some industries that use fleet management software include trucking, construction, field services, oil and gas, utilities, mining, passenger transit, local delivery, lawn service, plumbing, and HVAC businesses.
Heavy equipment fleet management software allows construction companies to stay on top of preventative maintenance and offer real-time issue reporting and work order management. It provides tools to help with asset tracking, schedule vehicle inspections, monitor driver performance, maintain parts inventories, track and limit vehicle idling time, employee hours of service (HOS), route optimization, and measure fuel costs.
Some heavy equipment fleet management software examples include HCSS Equipment360 and Azuga Fleet Construction. Fleet management software simplifies even the most complex asset management requirements, from managing your workforce and keeping your fleet compliant to assessing costs and producing reports. It helps you keep track of equipment across one site or multiple sites, improves safety, gives better insight into your project details, helps recover stolen assets, helps monitor vehicle maintenance equipment, and gives visibility into job site conditions. Some examples of construction fleet management software include FleetWave and Geotab.
Differences Between Fleet Management Software and Vehicle Reimbursement Software
Fleet management software is used only when a company owns or leases the vehicles, while vehicle reimbursement software allows your employees to use their vehicles for work purposes. In both cases, these management software suites are suitable for tracking mileage and managing expenses.
While fleet management software and vehicle reimbursement software are two different types of solutions that help businesses manage their vehicle-related expenses and operations, however, in the final analysis, it's important to acknowledge that they typically have radically different features, benefits, and drawbacks depending on the business needs and goals.
On the one hand, a good FMS can help businesses track, monitor, and optimize their fleet of vehicles, such as cars, trucks, vans, or buses. Fleet management software can account for various industries' ability to keep tabs on driver safety and performance monitoring, compliance and regulatory reporting, and asset management and depreciation. These features are advantageous for larger fleets that must endure regular wear and tear, such as the daily woes of a public bus. Fleet management software suits businesses that own or lease their vehicles and want more control and visibility over their fleet operations. However, fleet management software also has some drawbacks, such as:
The high upfront and ongoing total cost of purchasing, installing, and maintaining the software and hardware.
Complex implementation and integration with existing systems and processes.
Potential privacy and security risks of storing and sharing sensitive data.
There is a need for dedicated staff and resources to manage the fleet.
On the other hand, vehicle reimbursement software is a system that helps businesses reimburse their employees for using their vehicles for work purposes, such as sales visits, deliveries, or client meetings. Vehicle reimbursement software suits businesses that do not own or lease their vehicles and want to reduce their liability and administrative burden. Some of the benefits of vehicle reimbursement software are:
Lower capital and operational costs of owning or leasing vehicles.
Greater flexibility and convenience for employees to choose their preferred mode of transportation.
Reduced risk of legal issues or disputes over vehicle ownership, insurance, or maintenance management.
Simplified administration and compliance with reimbursement policies.
Vehicle reimbursement software can also help solve these problems that plague company reimbursement programs:
All in all, vehicle reimbursement software is a great choice for companies whose employees just need regular cars for work. If you have specialty vehicles like firetrucks or large delivery vans, you might need fleet management software. If you have sales reps making client calls in sedans, though, consider vehicle reimbursement programs.
Conclusion
In short, vehicle management solutions can be divided into fleet management software and vehicle reimbursement software. These solutions are helpful in their own right, and, depending on the particular quirks of a business model, they can help employers of automotive handlers efficiently manage vehicle-related operations. Businesses, however, need to not only weigh their options carefully but also undertake some serious self-evaluations before deciding how best to meet their future objectives through vehicle management SaaS.
Cardata is one of many wonderful options available. But as a data and analytics company that serves various industries, we understand how difficult it can be to arrive at a reasonable consensus. That's why we do our best to be flexible when accounting for our clients' diverse needs. The company's vision is to provide its clients with precise, trustworthy, and valuable insights from vehicle data using cutting-edge technologies. Cardata ultimately aims to help its clients boost their business performance, lower costs, increase customer satisfaction, and generate new revenue streams. Cardata also aspires to contribute to social good by enabling safer, cleaner, and more innovative mobility for everyone.
Sources
[1] Fleet management software – Wikipedia
[2] What is telematics? | Definition from TechTarget
[3] Fleet Management Pricing: How Much Does It Cost? | Tech.co
[4] Best Fleet Management Software 2023 – Forbes Advisor
*****
Disclaimer: nothing contained in this blog post is legal or accounting advice. Consult your lawyer or accountant and do not rely on the information contained herein for any business or personal financial or legal decision making. While we strive to be as reliable as possible, we are neither lawyers nor accountants. Cardata's clients should not rely on information contained herein to make decisions regarding their programs. Nothing in this or any blog post supersedes any contractual or other legal language issued to customers, prospective or actual, by Cardata. While Cardata strives to be as accurate as possible in the presentation of material on the blog, no guarantees of the veracity of the above are made.
‍For several citations of IRS publications, on which we base our blog content ideas, please always consult this article: https://www.cardata.co/blog/irs-rules-for-mileage-reimbursements. For Cardata's terms of service, go here: https://www.cardata.co/terms.
Share on: