Five Vehicle Reimbursement Predictions for 2023
Our five predictions for the mileage reimbursement space in 2023. Companies will get out of vehicle fleets, but still offer great driving benefits to their teams, achieving HR and Finance goals at once.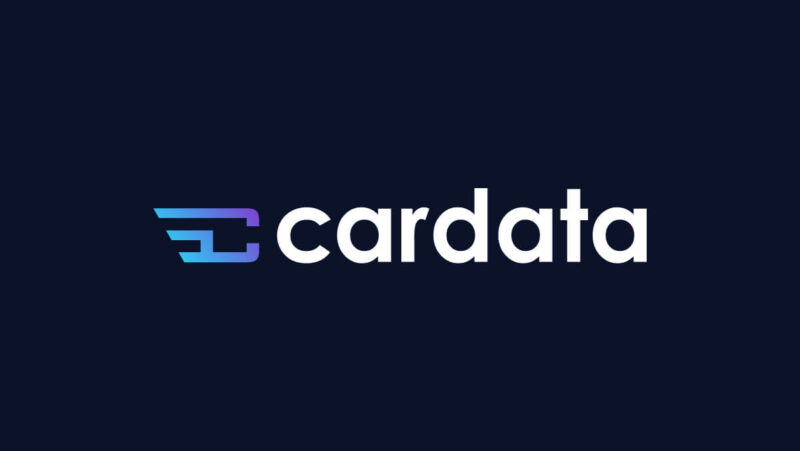 Cardata's predictions for 2023
Predictions for mileage reimbursements and fleets of company cars.
With the uncertainty looming in the macro-economy in 2023, we sat down as a team to forecast what we expect are the most important themes for CFOs and CHROs. As a result, we came up with five predictions that we expect to transpire in 2023, specifically tailored to vehicle programs for field workers. We'll review our accuracy at the end of the year and give ourselves a True/False grade.
Our five predictions for 2023:
CFOs begin to optimize their non-payroll costs to avoid unnecessary layoffs. The best CFOs will find examples like taxable car allowances or fleets of company cars as unnecessary expenses.
CHROs will use vehicle programming to attract and retain top talent. The right vehicle program will be seen as a great benefit.
Smart companies will cut company cars, not company jobs. Companies will begin to transition out of corporate-owned or leased vehicles to a more efficient mode of vehicle program due to high car costs.
Businesses that put their sales teams back on the road will grow faster this year than businesses that don't.
New electric vehicle ("EV") sales will climb from 6% last year to 10% of the new vehicle sales market in 2023.
Chief Financial Officers Will Find Efficiencies in their Vehicle Programs
Observation: CFOs will take an increasingly important role in decision-making processes due to the uncertain economic climate. A key cost that they will watch closely is vehicle programs: these can be highly efficient—or not—depending on how they're set up. Taxable car allowances and company car fleets are clear targets.
CFOs will feel pressured to manage their costs better and find sources for cost savings, knowing that any layoffs will have a huge detrimental impact on businesses. CFOs are looking closely at vehicle programs and realizing that these can be optimized by getting rid of fleets of company cars and replacing them with employee-owned fleets.
CFOs may be looking especially closely at their company car fleets. These programs are often too expensive, and can be replaced by employee-owned, mileage reimbursement models.
Secondly, CFOs are looking for tax-efficiencies, and noticing that some of their car allowance programs are being taxed unnecessarily. As much as 30% of a traditional car allowance can be lost to tax waste if the program isn't managed properly.
CFOs will also look into instituting mileage reimbursement programs. These replace fleets and taxable car allowances to drive cost savings.
Prediction: Smart CFOs will reexamine vehicle programs for efficiency discovery.
CFOs want to start optimizing their cost items in order to avoid unnecessary layoffs. The best CFOs will find examples like fleets of company cars as unnecessary expenses. We've seen companies save millions by switching from a corporate-owned or -leased model to an employee-owned fleet model.
Employees Will Settle Down for Great Benefits Offerings
Observation: Employment levels remain high but job insecurity is increasing as fears of a recession grow. As layoffs in certain sectors remain rampant, job seekers remain skeptical of new employers looking to add to their workforces.
Companies need to provide benefits that will overcompensate for a lack of trust in the market. This is where employee benefits that go beyond the standard salary or insurance coverage come into play.
Companies use mileage reimbursement programs such as FAVR and car allowances to offer employees more than just financial stability; they are able to cater some employee benefits towards their lifestyle requirements, like reliable transportation in cars of their choosing. Indeed, CHROs who can recognize this growing trend of job insecurity will be in the right position to use vehicle programming to both attract and retain top talent in all job markets. As employee turnover trends lower, HR departments need to get creative in finding ways to attract and retain top talent.
Note, labor unions may also start to negotiate FAVR and car programs into contracts to negotiate fair and accurate payments for the use of a personal car for work into their labor agreements.
Prediction: CHROs will use vehicle programming to attract and retain top talent.
Companies Will Get Out of Fleet Because of Car Costs
Smart companies will cut company cars, not company jobs.
Car shopping remains complicated and expensive due to ongoing (but easing) microchip shortages, high electric vehicle purchase prices, and volatile gas prices.
Companies are beginning to rethink fleets of company cars. With volatile gas prices, electric vehicle prices on the rise, and car shopping more complicated than ever before, companies are increasingly finding fleets unnecessary expenses. Companies buying cars for workers will be wasting money when that same cost could go towards a more efficient mode of vehicle program allowing employees to use their personal car for work. Getting rid of fleets is a smart decision in order to better manage the budget while still being able to effectively serve customers wherever they need to be served.
Prediction: companies begin to transition out of fleets.
Companies will begin to transition out of corporate owned or leased vehicles in 2023, a move to a more efficient mode of vehicle program if your company where employees can use their personal car for work. Sourcing, servicing, and sending cars out on the road, are all going to remain financially burdensome and risky.
Moreover, there is one pernicious hidden cost that leaders don't always acknowledge: cars sitting idle on the lot. When you run a vehicle reimbursement program, instead of owning a fleet of company cars, vehicles never experience downtime. You only pay when they drive.
Even if you're leasing a fleet, your vehicle costs are going to be much more expensive than they would be on a reimbursement program. Fleet lease companies would be likely to pass on the rising costs of their assets to customers.
Get out of the car business today by running vehicle reimbursement programs.
Reviving Traveling Sales: More Face-Time With Clients Will Improve Sales Outcomes
Traveling sales teams are optimistic that more face-to-face work with clients will improve morale and strengthen connections between both parties.
The best sales teams are back on the road and getting in front of customers more frequently. This not only will help strengthen customer relationships, but also introduce new revenue opportunities.
Studies show traveling sales teams produce better results, while experiencing less employee turnover and improved HR outcomes—as opposed to working virtually. Companies that take advantage of this may have an edge over their competitors, capturing larger markets faster, as traveling sales teams reach out to customers all over the nation. As a result of embracing more traditional business practices, businesses that put their traveling sales teams on the road are set to experience more growth than those who do not.
Prediction: Businesses that put their teams back on the road will grow faster this year than businesses that don't
Electric Vehicle Sales Will Claim 10% of New Sales Market in US
Observation: EVs begin to move away from just buzz. EVs are less about imagination and more about action in 2023.
The electric vehicle industry is no longer just a buzzword. As electric vehicle sales nationwide reach 6% and 18% in California, according to Electrek, electric vehicles are becoming more feasible options than ever before. Plus, Tesla dropped prices by 20% that will lead to a surge in electric car sales. All this is coming together to make adoption more available. With electric vehicle technology rapidly advancing, and luring in more potential buyers due to the lower prices of electric cars and a greater network of charge stations, we predict electric car sales to reach 10% of all new car sales by 2023.
As electric cars become more available and fuel-efficient, more and more drivers may switch from petrol cars to electric ones sooner rather than later.
Prediction: New EV sales will climb from 6% in 2022 to 10% of the market in 2023.
Conclusion
Our predictions and research suggests that organizations must be ready for change in order to sustain success now to endure the uncertainty of future economic events. Time is of the essence when it comes to implementing proactive solutions today that may benefit your organization later down the line.
If you're ready to get rid of your company fleet or implement a mileage reimbursement program, look no further than Cardata—we can help make all your employee mobility needs a reality.
Cut Company Cars, Not Company Jobs!
Share on: