Torben Robertson
What is a fleet of company cars
A group of cars, owned or leased by an organization, out on the road for work, is a fleet of company cars. These fleets could be driven by anyone from firemen to sales reps.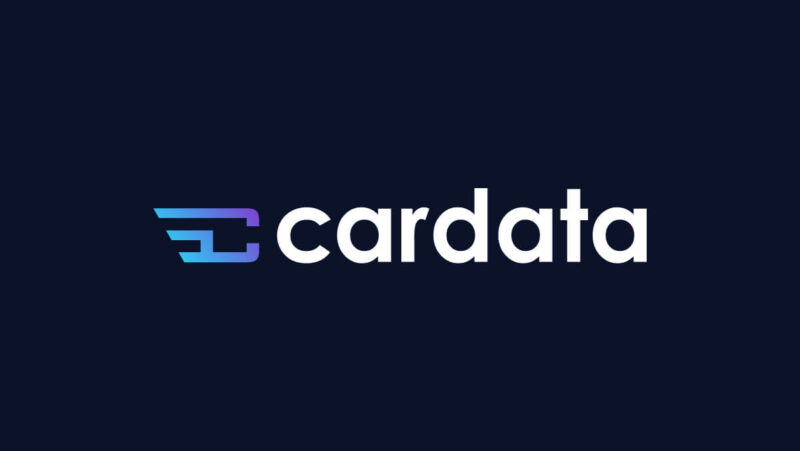 What is a fleet of company cars
A fleet of company cars is a group of cars, owned or leased by an organization, and given to employees to discharge their business duties. These fleets could comprise service vehicles like police cars and fire trucks, utilities vans that service the electric grid; or they could be simple sedans given to sales reps to visit clients. Any group of cars out on the road for work is a fleet of company cars.
If your company needs to implement a business driving solution, you may be wondering what exactly constitutes a fleet. In the business world, a fleet refers to a group of vehicles owned or leased by a single organization.
The size and scope of a company's fleet will depend on various factors, such as the type of business, how many vehicles are needed, and the budget allocated for vehicle acquisition and maintenance. Depending on the size of your organization, you may need just one or two cars to cover specific needs or a larger number of vehicles.
Having a fleet of company cars can be beneficial for many businesses, as it can provide employees with reliable transportation. However, there are also some drawbacks to consider, such as the need for regular maintenance and repairs, and the insurance risk of a fleet.
If you've ever wondered what a fleet of company cars is, or how it could benefit your business, then this blog post is for you. We'll explore what a fleet of company cars is, how it can help your business, and some things to keep in mind if you're considering implementing one.
What Is A Fleet Vehicle?
A company fleet vehicle is any company-owned or leased car, intended for business use, and it can range from a specialty vehicle like a bread truck to a salesperson's normal SUV. A company fleet consists of several of these vehicles, perhaps a mix of them, but which are generally uniform in appearance in some way.
Fleets can be leased or owned. If a company leases a fleet, they will typically receive the vehicles in bulk and pay a monthly fee to use them. Alternatively, if they own their fleet, they will need to purchase each individual car and maintain it themselves. This is more common with SMBs, while enterprises often lease fleets.
Fleets can be a convenient solution. However, depending on a company's size and the types of vehicles in the corporate fleet, there can be drawbacks such as additional costs associated with wear and tear on the car, fuel costs, repairs and maintenance.
An alternative to company fleets is employee-owned fleets; this allows for company reimbursement for business-related transportation costs incurred by employees who use their personal vehicle for work. Instead of purchasing company vehicles, this system lets employees use their personal cars, and get reimbursed for travel expenses.
In either case, understanding what a fleet vehicle is will help determine which option works best for a company.
To learn more about what counts as a fleet vehicle, check out this article next.
Fleet Leasing vs. Fleet Purchasing
Fleet leasing and purchasing are two different options when it comes to obtaining a vehicle. Fleet leasing is a solution that involves the borrowing of one or more vehicles over an agreed upon period of time from a fleet leasing company.
Fleet purchasing, on the other hand, is often a much longer commitment, requiring full upfront payment in exchange for ownership of the vehicle. Having your own vehicles eliminates the need to rent or lease vehicles. It also permits companies to take ownership of tracking and maintaining their vehicles, as they'll have all the records in one place.
Owning your own fleet is a large administrative burden, and generally involves in-house staff dedicated exclusively to this function.
Most major automobile manufacturers, from Nissan to Chevrolet, offer both leasing and purchasing options when buying fleets and there are many types of vehicles available. When searching for the right fit for your needs, consider researching both fleet leasing and fleet purchasing before making a decision.
Fleet Management Software
Fleet management software is a comprehensive piece of technology, which assists organizations in running their fleet operations in an efficient and cost-effective manner. This software enables companies to reduce costs associated with vehicle maintenance and purchase, while also providing a multitude of other features, like easily tracking and analyzing fuel utilizations or ensuring accurate driver records.
Fleet management software can help ensure compliance with government laws and regulations by automatically sending data directly to authorized persons and by scheduling preventive maintenance for fleets.
In addition, this software helps increase safety on the road by providing real-time updates about driver behavior and vehicle technical aspects. With fleet management software, fleet managers have access to detailed analytics that reveal any areas where processes are not running optimally; enabling them to make informed decisions quickly.
Note that going with an employee-owned reimbursement model doesn't limit your access to technology: great software products, like mileage tracking software, exist for mileage reimbursement programs, too.
Tracking Fleet Vehicles With GPS
GPS, or Global Positioning System, is an invaluable asset for tracking fleet vehicles, allowing companies to monitor their location in real-time with the help of GPS satellites. GPS tracking allows for accurate and automated mileage tracking, so that companies have up-to-date records of every vehicle's fuel consumption.
GPS-enabled telematics systems also provide useful data on driving behavior and efficiency, giving fleet managers the insights they need to optimize performance.
Most modern mileage tracking solutions run on GPS.
GPS tracking enables efficient fleet management that not only saves time but money as well.
Ensuring The Safety Of Your Fleet
Insurance and personal use accidents
Ensuring the safety of your fleet requires fleet insurance, as it covers the many financial risks and liabilities of fleet operations.
Some of the risks of running a fleet include personal use liability and vicarious liability should employees cause accidents while driving fleet vehicles. Off-the-clock collisions between fleet vehicles or any other private vehicles can quickly become the employer's responsibility because of the deep pockets approach to liability claims.
Fleet insurance is a valuable asset for businesses that operate fleets of cars, trucks, or vans. It's important to consider fleet insurance when planning for fleet management strategies in order to protect against unexpected costs.
If you'd like to learn more about US car insurance, read this article next.
Maintaining your cars
Maintaining your fleet in good working order is also important because it increases safety and minimizes the likelihood of accidents. Regular vehicle inspections, preventive maintenance checks, and timely repairs are key in keeping your fleet safe on the road.
Driver safety training
Driver safety training is another important component when managing a fleet. Companies should ensure that all of their drivers are trained to comply with safety protocols and regulations, as well as any additional safety measures the company has in place.
Does my company need a fleet?
Business owners should ask themselves, does my company really need a fleet? While fleets can be convenient, chances are all you need are alternative transportation options, such as reimbursement programs.
Businesses that do not require a specialized type of vehicle (like large delivery trucks) should consider investing in an employee-owned fleet instead of leasing or buying one outright. This involves setting up a mileage reimbursement program where employees can be reimbursed for the business use of their personal vehicles.
For most businesses and organizations—from small businesses to enterprises—the costs incurred with having and maintaining a fleet outweigh the benefits. In very specific cases—like those that require specialty vehicles—it may make sense to have a fleet. Otherwise, smaller companies could forego acquiring their own vehicle type and instead offer mileage reimbursements for occasions when employees use personal cars for work-related travel.
Costs of running a fleet
Running a fleet can be an expensive endeavor, requiring careful considerations and costs associated with upkeep, sourcing vehicles, buying new cars, and selling used cars.
Depreciation is a key factor when managing fleet costs, as the cost of purchasing the vehicle new compared to resale value when it is time to sell or trade in the vehicle needs to be considered.
Personal use of the vehicles should be tracked in order to offset any fees determined by regulations.
Companies must also invest in maintaining the vehicles within their fleets, which may include regular maintenance and repairs; this includes thoroughly assessing each vehicle's history prior to procurement within the fleet.
Company-owned vs. employee-owned fleets (reimbursement programs)
Fleet management decisions can be complex for many employers. Understanding the incentives of a company-owned fleet versus an employee-owed fleet is key to streamlining vehicle operations. FAVR (Fixed and Variable Rate) reimbursement programs are a common type of employee-owned fleets, wherein employees use personal vehicles for company operations and are reimbursed from a predetermined rate for related expenses such as gasoline costs.
With this type of employee-owed fleet program, employees may even get certain perks like:
Getting to drive the car of their choosing
Not having to drive branded company cars
Not having to pay personal use chargebacks for fleet cars
Being able to purchase company vehicles when transitioning off the fleet system
Having the option to drive used vehicles on the FAVR reimbursement program
Such incentives not only drive operational convenience but also improve corporate cost savings while promoting great employee engagement across multiple levels.
Read more about fleets vs. reimbursement programs.
FAQs about fleet
Understanding terminology related to fleet car options can be daunting, so let's break it down.
What is the definition of a fleet car?
Simply put, a fleet car is a vehicle that is owned and managed by an organization for shared, business-related use.
What does the term 'fleet' mean when referring to a company?
A 'fleet,' or group of vehicles, indicates ownership by a single entity (in this case, the organization itself).
Is a fleet car the same thing as a company car?
Yes and no. Some people may use a company car to mean a normal car, i.e. not a speciality vehicle. A speciality vehicle is something that has a specific function beyond transporting people from point A to point B; an example could be a refrigerated truck.
What are some of the advantages of using company fleet cars?
Businesses may enjoy cost savings through bulk purchasing power, simplified maintenance and tracking of safety records.
How many cars defines a fleet?
It depends on the nature and size of your organization – even two or three vehicles may qualify!
Conclusion
There are many factors to consider when deciding whether to lease or purchase vehicles for your business, as well as how to track and manage them effectively. Ultimately, the decision of whether or not to have a fleet depends on the specific needs of your business. If you think a fleet might be right for your company, investigate the initial and ongoing costs carefully to ensure it makes financial sense. Alternatively, if you're not sure a fleet is necessary, talk to us about implementing a mileage reimbursement program—it could save your business money while still providing employees with the flexibility they need.
Disclaimer: nothing contained in this blog post is legal or accounting advice. Consult your lawyer or accountant and do not rely on the information contained herein for any business or personal financial or legal decision making. While we strive to be as reliable as possible, we are neither lawyers nor accountants. For several citations of IRS publications, on which we base our blog content ideas, please always consult this article: https://www.cardata.co/blog/irs-rules-for-mileage-reimbursements. For Cardata's terms of service, go here: https://www.cardata.co/terms.
Share on: