Lindsay Clayborne
The four HR trends of 2023
Lindsay Clayborne, CHRP, weighs in on the four HR trends of 2023: transparency, flexibility, efficiency, and empowerment.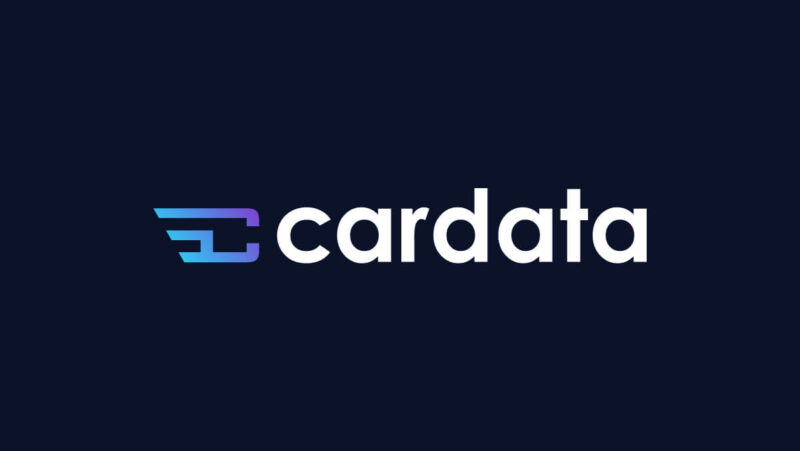 The four HR trends of 2023
There is little doubt that 2023 will be a challenging year for many businesses. For HR leaders, we predict that four trends will emerge in the wake of these challenges, and, in our opinion, will reinforce why HR initiatives are strategic business drivers.
Flexibility
Transparency
Efficiency
Empowerment
Flexibility in the workplace has become increasingly important for HR operations. People are prioritizing choice in their jobs from where they work to the composition of their rewards packages. It's equally important for businesses and employees. Businesses want to remain agile to be able to respond to changing market conditions, competitive landscapes; employees want choice and flexibility in many aspects of their work, and employers need to be ready to respond.
Transparency is increasingly demanded by people in the workplace. Employees are holding organizations accountable for how they make decisions related to their workforce, such as compensation decisions.
Efficiency is key during times of economic uncertainty. HR leaders are looking to maximize the value of organizational investments in people, tools and benefits programs, without having to add additional cost to the bottom line.
Education is an invaluable investment that yields significant returns. To maximize efficiency, as well as empowering people to achieve more—running reminder campaigns about how best to use benefits can also help optimize total compensation packages throughout the year!
We dive into each of these trends, and what we predict the outcomes will be, below.
Flexibility
HR leaders need to adapt quickly to changing business, employee and social pressures. Looking forward to 2023, economic conditions will demand that HR programs be flexible enough to scale up or down as the business requires. For example, being able to adjust or shift recruitment costs when hiring slows, or increasing VRP when the workforce expands.
Employees will demand that HR programs provide more choice than in the past. Employees will continue to desire greater flexibility in where they work, what their hours are (goodbye 9-5), and even how they are paid. While some organizations may remain 100% remote, many will likely push to implement more formalized hybrid working policies in 2023, but give employees the choice of which days they are in office. A rise in non-traditional working hours and 'core hour' policies will likely occur, as organizations continue to help their employees achieve greater work-life balance and accommodate commute times. Organizations will also take a look at their compensation strategies, and how they can structure these in more flexible ways to meet the unique needs and wants of their people, as we saw with Shopify's 'Choose your pay' program, which launched last year.
Increasing pressures to expand and invest in ESG initiatives will also drive the need for greater flexibility in workplace programs. Building programs with choice as part of the structure allows employees to choose what works best for them and their life; this is a key step in cultivating an environment of diversity, equity and inclusion.
Outcome of this trend: Organizations will use flexibility as a criterion when evaluating new vendors and program partners. They'll look for partners who can provide scalable solutions that can adapt to changing business needs.
Transparency
In this digital age, hiding business decisions behind an office door no longer exists. There is increasing pressure for businesses to take accountability for their decisions and to be forthright and transparent about what they intend to and actually do. The landmark pay transparency law passed in California in 2022, or the new requirement for some employers to have an electronic monitoring policy, are perfect examples of this.
Transparency makes good business sense, which is why it will be a high priority for HR leaders in 2023. Building programs which maximize transparency leads to greater trust amongst employees, and trust is fundamental to fostering innovation, engagement, performance and loyalty: all things companies want during hard economic times. Plus, transparency reduces legal risk
Outcome of this trend: Organizations will prioritize transparency when building programs. They will be more likely to engage partners to implement and manage programs who equally value transparency.
Efficiency
Business leaders across industries are being pushed to do more with less. Mass layoffs are taking place what seems like daily, as organizations attempt to scale back their headcount, and budgets for tech and software spend are being reduced or paused in an effort to preserve resources. HR leaders are no exception to this; however, they are also acutely aware of the high levels of burnout within organizations, and are having to consider how efficiency and well-being can be balanced.
In 2023, the most successful organizations will be those who can do more with what they have. The shift in focus on upskilling talent is a key indicator of this, as organizations look to have their existing people to take on new or higher level roles. Automation is the other area HR and other business leaders will look to as they aim to increase efficiency: This starts with making sure that your employees are focused on the core competencies of their jobs. Can you automate parts of the job with lower-cost technologies in order to shift? This isn't about burning people out; its simply about finding ways to maximize the potential of your people
Outcome of this trend: Organizations will leverage systems with data analytics tools that can provide insights as to how their people and programs are performing. This will allow them to identify areas of concern which have a potential for improvement.
Empowerment
Knowledge is power. And in the face of a looming economic recession, it will likely be one of the things that differentiates businesses which thrive and businesses which don't survive. The digital age has broadly democratized knowledge sharing; in the workplace, people have more access to company-specific information, than ever before. While this may spark fear in some organizational leaders, smart businesses are harnessing this and using it to maximize the potential of their people.
Employees empowered with the right information, at the right time, in the right way will make better, more accurate and quicker decisions. Reducing friction to make decisions has an added benefit: it reduces the burden of having to respond to the same inquiries over and over, which is a pain many HR leaders feel. Many HR programs like benefits are often complex, and the systems that accompany them are difficult to navigate. This often results in under-utilization and poor ROI of the investment made into these programs by the organization. In addition, it often creates a high volume of questions, often of a similar nature, flooding into the HR inbox, pulling HR's focus away from more strategic priorities. By leveraging systems which store information in accessible and easy to understand ways, employees will reduce time spent on and focus more on the aspects of their role that matter most.
Outcome of this trend: Organizations will invest in technologies to support their programs which empower employees with easy to understand information, that they can access where they are and when they need it.
Conclusion: how Cardata is getting ahead of these trends.
How does Cardata offer flexibility?
At Cardata, we understand how important it is to have flexible reimbursement options. That's why we offer a range of programs that can be tailored specifically for your business needs—from FAVR + Tax Free Car Allowance combinations, to customized solutions for different driver arrangements within the company. We are here to make sure you succeed; simply talk with one of our personal specialists about what works best for you today!
We offer flexibility to our customers by providing multiple solutions that can be tailored based on their individual needs. With Customer Success, we provide an experienced guide who will assist with finding the various options available as businesses evolve and expand.
How Cardata is bringing transparency to product design
Cardata has launched a brand new app to revolutionize the way drivers get insight into their program. This innovative tool gives transparency and clarity when it comes to pay information, as well as comprehensive reporting tools for administrators! With Cardata's game-changing solution, staying on top of your driver incentives has never been easier.
Our new app is all about transparency—from pay breakdowns to company programs, you'll have everything you need for a clear understanding. We've added great features that help bring your workplace into focus like never before!
Customers now have more control and visibility than ever before, thanks to the new reporting tools. This increased transparency allows customers to understand every step of their journey while providing them with a sense of empowerment throughout the process.
How is Cardata implementing efficiency for their customers?
Cardata's reporting feature is going to empower a lot of admins. Cardata's reporting feature is transforming the way HR professionals can inform and advocate for their programs. They're now able to communicate in terms of hard numbers, gaining access to powerful tools that quantify data from employee experiences. Through reporting dashboards linking up with other business systems, Cardata allows them to demonstrate the full value of its investment!
Empowerment goes for employees and executives via Cardata's offering
Cardata offers an empowering solution to employees and executives, giving them the data they need when they don't have extensive analytics capabilities. With a few clicks of their mouse, admins can create easy-to-use reports that answer any pressing questions quickly – no advanced skills required!
Empowering employees and executives alike is important, particularly in the current age of data. With advanced technology now at our disposal comes an abundance of information – making it increasingly necessary for organizations to stay up-to-date with their knowledge about how to use such tools effectively. This begs the question: How do we ensure admins are keyed into this process? A powerful reporting tool can aid in answering questions that would otherwise be left hanging unaddressed, ultimately leading us closer towards a more educated and savvy workforce.
Regardless of technical ability on the data analysis side, it is possible to feel empowered in controlling and understanding what information exactly you need. That comes from having access to reports that answer questions quickly, rather than resorting to finding a specialist each time an issue arises. As part of this empowerment process, navigation through existing analytics tools also plays an important role—knowing how best to utilize them can be just as valuable as being an expert!
Final note
In conclusion, the four HR themes of 2023 should be embraced in order to support a more strategic workforce. Each theme must be actively implemented in order to create systemic changes that will ultimately drive forward the success of any business. For HR professionals, this is an opportunity for growth and to take charge of a changing practice. To help ensure success on each theme, it's key to leverage teamwork, create widespread strategies, and deploy intelligent data-driven policies. The efficacy of our results is directly connected to how genuinely we practice these learnings–so let's use this opportunity wisely!
Share on: